ED:IT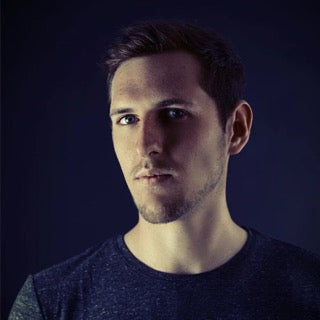 ED:IT
Hailing from Nottingham Ed Warrener aka Ed:it made his first forays into the scene back in 2010. Since then he has honed his sound to become one of the finest purveyors of meaningful, soulful but gritty drum & bass, garnering fans from across the spectrum and heavy support from some of D&B's biggest names & labels.

Since first releasing on labels such as Critical Music, Demand Records & Flexout Audio back in 2010 his inevitable progression lead to collaborations & remixes with Pennygiles, Hyroglifics, Overlook & Eastcolors. A strong line of releases followed on labels Blu Mar Ten Music, Commercial Suicide & Rooted Recordings - seeing legends Total Science crafting a heavy remix from 'Cargo Dub'. As demand for Ed:it's own intricate blend of studio sonics increased so has his release schedule with both Hospital Records, Med School and C.I.A. releasing music from him in recent years.

Shooting to the attention of Friction and K-Tee it wasn't long before the first Ed:it tunes appeared on Shogun's sister imprint SGN:LTD in 2014, namely 'Sound Killer' b/w 'I Would'. Having worked closely with the Shogun bosses since then Ed finally got the call he'd been waiting for and now Ed:it is a fully signed member of the acclaimed Shogun Audio roster.

A great DJ in his own right with appearances on Radio 1, 1Xtra, Mistajam, D&B Arena and events at Brixton Academy, Cable, Detonate Festival & Hospitality, you can be sure you'll be hearing a lot more of Ed:it in the years to come at events across the world, all with the Shogun Audio seal of approval.
The unstoppable London duo comprising Glenn Herweijer and Zula Warner have recently raised the bar. Their newly sharpened unique production style can be heard in their latest material, which combines the current digital sheen of modern electronica with classic vintage sound bites. Forward thinking and cutting edge,the A.I. identity remains intact, always repping for the full spectrum with an inimitable quality all their own.