DJ Marky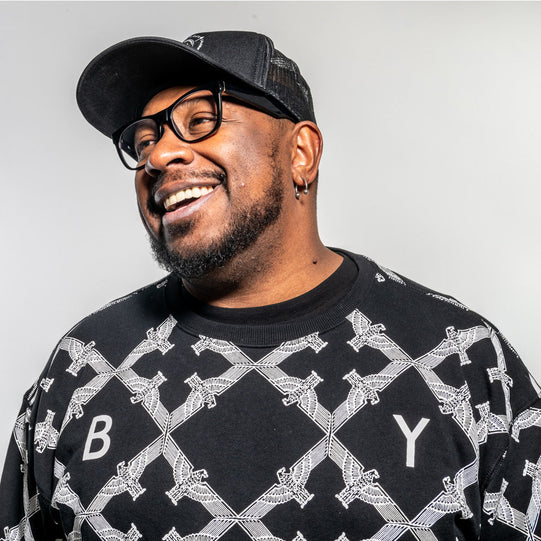 DJ Marky
In a career that spans over two decades, DJ Marky has gone from an avid record collector and music enthusiast in his native Brazil to an internationally revered DJ and producer, label-head of his own Innerground Records, and owner of the event series DJ Marky & Friends. 
Not only is DJ Marky one of the most charismatic live DJs, but his instinctive nature behind the decks has seen him become widely regarded as one of the finest selectors in the business. Alongside his ventures as a DJ, Marky has released iconic tracks and albums - firmly establishing himself as one of the most characteristic and energetic mainstays in the drum and bass scene.
Hailing from São Paulo, Brazil, DJ Marky's life changed when he was playing at a São Paulo nightclub in 1998 and was spotted by Brian D. After enduring a lack of audiences in Brazil, he gained success in the English scene, playing monthly at Bar Rumba in Piccadilly Circus and mixing music live for radio. In 1999, English critics deemed him the "revelation of the year." 
Around this time, DJ Marky and other Brazilian producers were intertwining different cultures and music in a mesmerisingly effortless manner. It was this ethos that produced one of the biggest commercial tracks of 2002 in the form of DJ Marky & XRS's 'LK' - firstly on an underground level and then as a crossover chart hit. During his globetrotting mixing schedule, he recorded an Essential Mix for the BBC in 2004 and released his own work (mixing and occasionally production) on his associated Innerground imprint via releases In Rotation (2004), The Wizard (2006), The Master Plan (2007), and Makoto (2009).
More recently, DJ Marky released 'Run The Streets', a collaborative EP with drum and bass duo Pola & Bryson, and has continued to cement his reputation as one of the scenes most respected selectors whilst showcasing music on a wide range of drum and bass imprints. 
Looking forward, it's now Shogun Audio that will now act as host to DJ Marky's sound, with his 2022 single 'All 4 U ft. Javeon' set to be followed up by a string of exquisite singles and projects in the future.