Fourward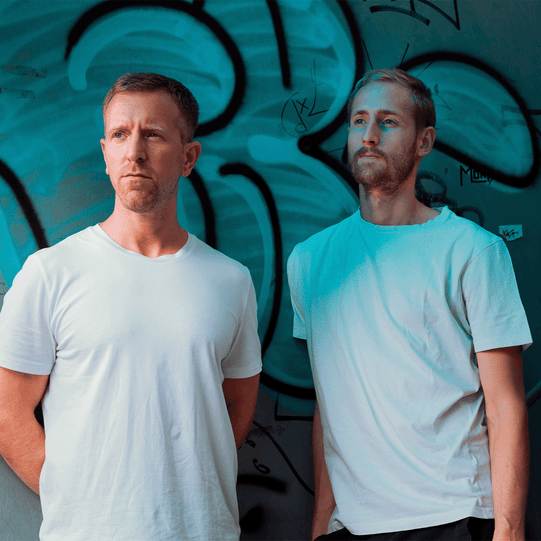 Fourward
Since the inception of the Fourward project in 2007, the Austrian drum and bass heavyweights have continuously merged sonic diversity with high performance, pushing the boundaries of forward-thinking bass music to previously unexplored territories in the process. After spending over a decade as a quartet, Fourward now consists of members Ludwig and Lukas, both of whom have ensured that the outstanding levels of quality, ingenuity, and dynamism that the project has become synonymous with have stayed true to the Fourward sound. 
Influenced heavily by the likes of Bad Company, Noisia and Ed Rush & Optical, the collective formed back in 2007. Bringing together a myriad of styles into one slick package, they took the scene by storm with huge releases on a host of prestigious labels including Virus, Vision and DSCI4. 
After signing to Friction's Shogun Audio imprint, Fourward delivered their second album, 'Expansion', to much acclaim in 2016. A tour de force covering all angles, the LP saw them gain praise from the likes of DJ Mag, Apple Music's Beats 1 radio, UKF, SB:TV, Annie Nightingale, and of course Friction on BBC Radio 1 and 1Xtra, as well as the whole of the drum & bass fraternity.
Releasing on the likes of RAM, Drum & Bass Arena, UKF, and Eatbrain, securing Annie Mac's 'Hottest Record In the World' with their single 'Hope',  as well as remixing artists such as Moby, The Upbeats, Foreign Beggars, Alix Perez, Jakob Plant, Hybrid Minds, Fourward's impact on the drum and bass scene has been nothing short of meteoric. 
Now signed to Elevate Records, Fourward released their most complete body of work on the label in 2020 via their 'Lose Control' LP. Truly rolling from strength to strength on the perfect home for their seriously heavyweight sound, Fourward continue to deliver quality music across the full spectrum of drum & bass.