Friction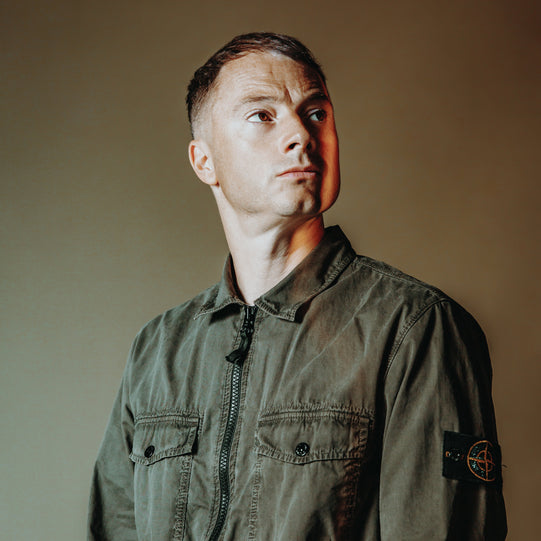 Friction
Multi-award-winning Friction is one of the most revered and respected electronic music artists in the world today. Cutting his teeth in the drum & bass UK underground of the early 2000s, Friction's build from one of the most passionate, most technically skilled DJs into an all-round anthem producing artist has been relentless.
Today he co-owns the globally renowned Shogun Audio label, Elevate Records, Maraki Records (his latest venture with My Nu Leng) and was the proud host of BBC Radio 1's weekly drum & bass show for 4 years. This is all while managing one of the most gruelling DJ schedules in the game week in week out, playing anywhere from Glastonbury to L.A, to Sydney, Tokyo and back to London. Deemed by Pete Tong as 'one of the big dogs', he entered the coveted D&B Hall of Fame at the 2011 D&B Arena Awards.
Friction's own productions have gone from strength to strength releasing on imprints such as Metalheadz and Hospital in the early years before founding his own Shogun Audio label in 2004. With 18 years under its belt, it is now a powerhouse in the world of bass music, responsible for nurturing and kick-starting the careers of many of the scene's biggest producers today.
Whilst his remix CV continues to evolve including the likes of Sam Smith, Fatboy Slim, Childish Gambino, Wretch 32 & Example to name but a few, it is his recent string of heavy hitters such as 2015's Channel 4 favourite 'Freak', 2016's Gorillaz-inspired 'Dare', and more recent anthemic tracks like 'Your Love and 'By Your Side' that have really captured the imagination, taking things to a whole new level. 
A regular in the radio shows of Annie Mac, Mistajam, Danny Howard, Huw Stephens, Zane Lowe and all the rest, his1Xtra playlisted smash 'Mad In The Jungle' topped all the Dance Charts, paving the way perfectly towards his debut album 'Connections' which dropped in September 2018 on Elevate Records.
Now on the verge of releasing his sophomore album 'Afterdark', Friction continues to push the boundaries of what one can achieve in the drum and bass industry.