Javeon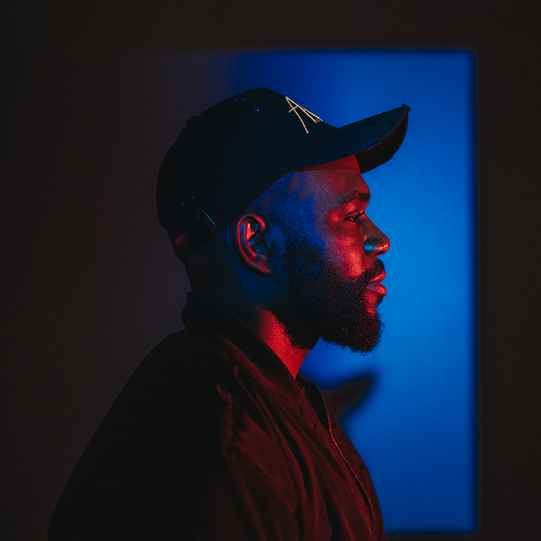 Javeon
Rooted in R&B foundations and intertwined with a glistening touch of soul-tinged liquid drum and bass, Javeon's voyage into the underground world has seen him implement a further degree of sonic diversity, soulfulness, and authenticity into the drum and bass sphere.

Quickly becoming synonymous with a stripped-back liquid sound defined by genuine storytelling and beguiling R&B-infused vocals, the Bristol-based vocalist focuses his songwriting efforts on topics close to his heart, elegantly narrating themes of mental health, disjointed relationships, and love.

Growing up in Easton, Bristol, Javeon was lucky enough to find himself in one of the UK's most creative landscapes. This went some way in nurturing his talents as an artist, with Javeon joining the Kold Hearted Krew at the age of twelve, which involved a plethora of future talents such as Buggsy, Joker and, DVS.

Although a relative newcomer to this scene, his D&B discography shouldn't mislead you; beyond D&B he's a decorated musician with over a decade of eclectic experience in the music industry. His journey prior to drum and bass saw him secure a major stint in the pop world, where he signed to PMR Records, landed a writing credit on Tory Lanez's platinum album 'I Told You', and became the first signing for industry legend Fraser T Smith's publishing company Seventy Hertz.

However, for all of his success, there was something missing for Javeon. He longed for more connection, more freedom, and a world that gave him the sonic freedom to fully embrace himself as an artist and tell the stories that meant the most to him. This missing piece was liquid drum and bass. A subgenre that now gives him the ability to make music that fully represents himself as both a musician and human being.

Embarking on this fresh path in the drum and bass world has seen Javeon sign to Shogun Audio. The vocalist has so far found success on the label with the releases of 'Connection', 'Aura', and 'Passenger', and is now on the verge of releasing his debut EP on the Brighton-based imprint.