Joe Ford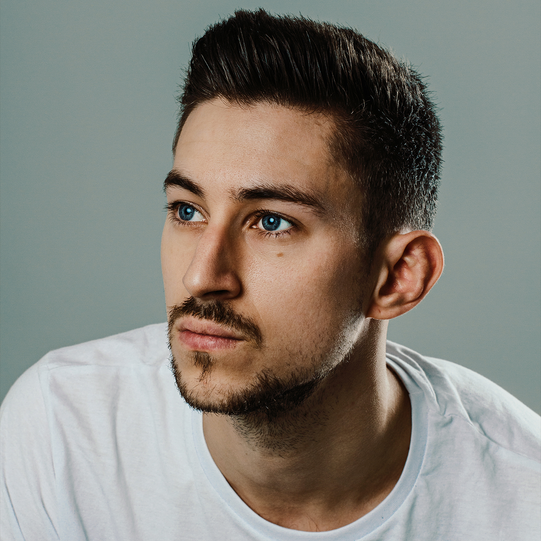 Joe Ford
Hailing from Harrogate UK, Joe Ford appeared at the forefront of a new wave of producers who took the scene by storm, setting himself apart with an outrageously accomplished studio skill set and trademark hi-tech drum & bass sound tinged with rock, funk and everything in between.
Truly unique, Joe's brand of intricate, powerful, and cutting-edge bass music became some of the most breathtaking on the circuit from the moment he burst onto the scene in the early 2010's.  With a flurry of activity around early releases on Bad Taste, Med School, a Beatport dubstep chart no.1 with the Mission EP on Caliber Music and huge support on UKF, Joe Ford quickly emerged as a talent brimming with potential. Picked up by Friction and K-Tee, Joe went on to sit as an exclusive Shogun Audio artist alongside one of the most prestigious rosters in the game.
After his stint as a support act for Noisia's I Am Legion tour, his debut Shogun track 'Stride', from the Way Of The Warrior 2 compilation album, marked his arrival in style. Continuing throughout 2014 with his downright dangerous 'The Moment' ft Tasha Baxter b/w the effervescent 'Neon' release and a remix for one of the biggest USA EDM'ers in the game, Datsik, he sealed the year with 'Off Centre' and knocked us all for six. In fact his rework of 'Hold It Down' forced Datsik to exclaim "Joe Ford is the future!" in a recent interview…and who are we to argue.
2015 was a huge year for Joe as he gained even more notoriety with his very own radio show on the legendary Kiss Fresh / FM whilst releasing his heavily hammered 5-track 'All Of Us' EP on Shogun. 
His debut album 'Colours In Sound' dropped in early 2018 much to critical acclaim. With stand out tracks such as 'Care For Me' with fellow label heads Document One and lead liquid single 'Where Is The Sun', he presented a body of work suitable for all D&B fans, showcasing every shade of our evolving genre.