My Nu Leng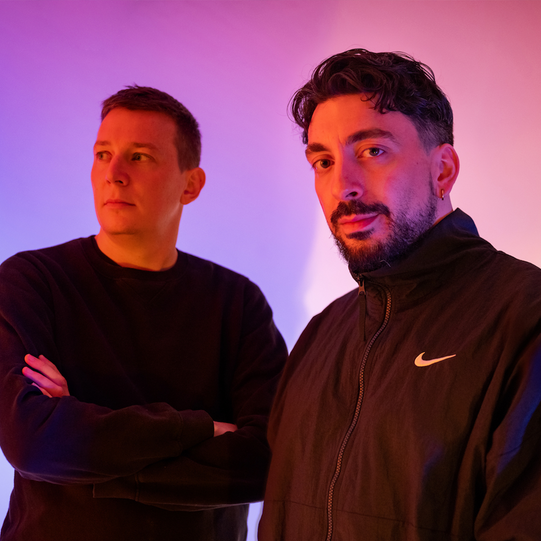 My Nu Leng
Based in Bristol, a hub for UK electronic music, My Nu Leng broke through in 2012 with 'The Grid', a track that ignited the scene and announced their arrival as the UK's new prodigal sons. Ten years on and they can lay claim to a legacy that includes a seriously impressive list of accolades and achievements.

High-octane in every sense of the term, Tommy and Jammo's electric approach to producing bass music has seen them consistently inject the dance floor with sweat-inducing vibes. Spanning genres and sounds with a sense of freedom that sees them excel in each and every underground sound, My Nu Leng have had music signed to era-defining labels like MTA, Black Butter and Shogun Audio, while also drawing from their broad palette to produce remixes for several major labels.

My Nu Leng are similarly known for their blistering sets and dark, smouldering vibe, heavy on the mood but always compulsively danceable. From their adopted home of Bristol – where early Reggae, Drum and Bass and Dubstep pioneers all the way to Massive Attack and Portishead informed their cultural history, both understood the heritage and importance of bass music in the city.

Typically they will be joined by Dread MC, who complements their mixing style perfectly with his rapid-fire delivery. They hit the crowd from all angles, ducking and weaving through their selection, unpredictable and utterly irrepressible. Like the DJs they grew up listening to - Oneman, Ben UFO and so on - My Nu Leng don't discriminate when it comes to the music they play.

In 2017 the duo combined their creative know-how with close friend Friction (AKA FineArt) to launch Maraki. This was a crucial milestone in their career, providing a platform for them to express themselves without constraint. Now three years deep the duo have been vigorous in their support of up-and-coming talent, capitalising on their notoriety to introduce new acts.

My Nu Leng have toured pretty much all over the world: the United States, Australia, New Zealand and Asia, all showing love and emphasising the realisation of how far they've come from their first singles to their most recent. With new music on the way and a packed diary of live tour dates, these are exciting times for My Nu Leng, proving they're equally at home on underground tracks and Official Number One records. A tricky ask, Tommy and Jammo – just like their meteoric career so far – have made it look easy.