Spectrasoul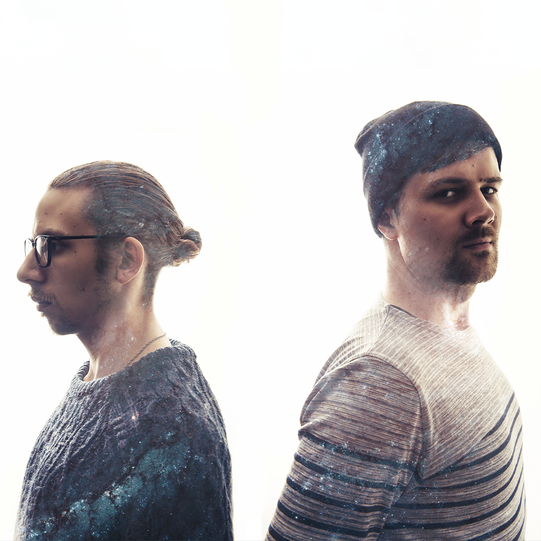 Spectrasoul
Since their emergence in 2006, SpectraSoul have carved a truly unique position, not only in Drum & Bass, but electronic music as a whole. Having released music on only the very finest and most respected labels in the scene, from Goldie's legendary Metalheadz, to dBridge's boundary breaking Exit Records, and Kasra's ever progressive Critical Music, they went on to become vital members of Friction's irrepressible Shogun Audio imprint.
Beautifully deep and etched with groove yet powerful enough to moveany dancefloor, SpectraSoul's stunning musical productions are a far cry from the soulless, synthetic rave fodder so many unfortunately associate with Drum & Bass today.
Their creative evolution has seen them incorporate such a variety of tempos and moods-bending genres in the process -yet their underlying sound remains instantly recognisable, and in many ways unique.The breadth of their creative influences is a rarity within their peer group; taking influence not only from a unique mixture of musical genres and moments in time, but also from wider fields such as photography, art, film and beyond.With the release of their debut album 'Delay No More' in July 2012, SpectraSoul received well-earned critical acclaim from an idiosyncratic plethora of supporters, and impacted, not only on UK shores, but across the globe leading to a touring schedule covering 4 continents and 30 countries, as well as radio support from far and wide. With the singles 'Light In The Dark' and 'Away With Me' gaining heavy rotation BBC Radio 1, 1Xtra and 6Music.Their heavily hammered track 'Ben' on the 10 Years Of Shogun Audio anniversary album lead them into 2015 which brought with it their sophomore album, 'The Mistress'.
Fuelled by a new studio philosophy and fresh creative partnerships, the album was a triumph in tempos and moods, with a crescendo of musicality and their trademark intricacy. Another milestone for the duo which saw them hitting the airwaves through support from Annie Mac, Mistajam, Friction, Gilles Peterson and Julie Adenuga at BBC Radio 1 and Apple Music's Beats 1 station.Gracing clubs and festivals the world over, the global recognition of SpectraSoul's seductive production skills and achingly smooth mixing abilities has earned them their stripes as a truly treasured gem on the Drum & Bass and Electronica circuit.