Technimatic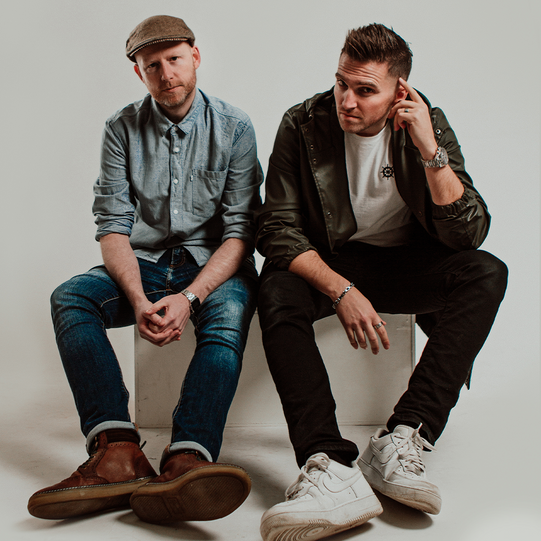 Technimatic
Musically rich, emotionally charged, and completely evocative, the trademark strain of drum and bass music associated with Pete Rogers and Andy Powell, better known under the duel moniker Technimatic, became one of the most firmly established members of the Shogun Audio roster.

Having started making music together back in 2008 as Technicolour & Komatic, Pete and Andy released their first single 'Preacher' on Technique's sister imprint Worldwide Audio in 2009. The duo went on to showcase their liquid-infused blend of hyper-coloured D&B on labels such as Critical, Hospital, Spearhead, Viper, SGN:LTD and even the seminal Good Looking Records, with Technicolour's own official remix of LTJ Bukem's 'Music'. Shogun Audio were eager to recognise the potential of Technimatic and signed them exclusively in 2012 to their sister imprint SGN:LTD. They immediately signalled their intent, dropping one of the most successful releases in the label's history, the formidable 'Intersection' EP.

2014 saw Technimatic standing tall as fully-fledged members of Shogun Audio's entourage of electronic music artists, touring the world with an ever-increasing DJ schedule and releasing the drum & bass album of the summer, 'Desire Paths'. Their beautifully constructed debut LP received acclaim from Radio 1, Resident Advisor and Ninja Tune's Solid Steel, with Mixmag and Thump both ranking it in their top electronic albums of the year. Endorsed by Annie Mac, Eddy Temple-Morris, Gilles Peterson, Mistajam and Rob Da Bank to name a few, the duo released the equally impressive 'Flashbulb' EP in the summer of 2015, as well as providing top-level remixes for the likes of The Ephemerals and Aprés.

More recent works include their second LP 'Better Perspective' which is arguably one of the best liquid albums in D&B history and their 2019 release 'Through The Hours' which celebrates 10 years of working together as a duo.